About
Lineboil.com feeds you cool animated videos every day, and all we ask for in return is your soul. A fair shake if there ever was one.
Now go enjoy some brilliant animation while we make some room on our shelves for your soul.
What is "Line Boil?"
A "boiling" line is the inevitable wobble seen in animation drawn by hand. The effect has even been exaggerated and used as a style choice on popular TV series like Ed, Edd 'n' Eddy and Dr. Katz. Click here for a more in-depth explanation.
The Team
Lineboil.com was founded by Aaron Simpson, who previously founded the popular animation website ColdHardFlash.com.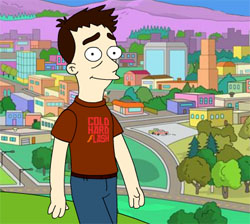 Simpson is also an Emmy-nominated Producer of Coconut Fred's Fruit Salad Island, a Flash-animated series for Kids'WB! In addition, at Warner Bros., he produced over a dozen development shorts and developed Johnny Test for the 2005-2006 season. Prior to Warner Bros., Simpson was Senior Producer of Original Content at Sony, where he helped architect a forward-thinking entertainment portal, Screenblast. Simpson has also held the position of Vice President, Animation at JibJab Media.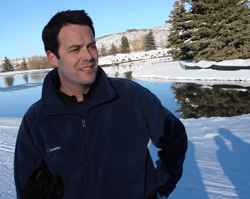 In 2005, Aaron was a judge at KOCCA's Star Project Awards in Seoul, and he has presented at SXSW, Flashforward and FITC Hollywood. He is also the Chairman of the Board of the Platform International Animation Festival, the largest animation festival in the United States.
The team also includes the contributors, who you can read more about here.